For various reasons, Americans on the whole haven't until recently embraced the wines of Central/Eastern Europe. Understandably so, as throughout the 20th century, many political, economic, and environmental factors had negative impacts on the quality and reputation of their wines. That is all changing very quickly, and a rediscovery of some of the world's most compelling viticultural regions is starting right here in New York, where consumers at all ends of the spectrum seem to be ahead of the curve.
As I was moving away from a career in wine retail last year, Greek wines were finally on the rise, and a new market was being carved out for wines from nations like Austria, Slovenia, Hungary, Serbia and Turkey. But the Central Euro wines that have captured my attention the most as of late— they are Croatian.
Croatia has a rich history of viticulture stretching back 2,500 years, laying claim to numerous indigenous grape varieties and distinctive terroirs, inspiring much of the growing techniques utilized in the West. But a tumultuous 20th century brought widespread vine disease, leading to the demise of the region's wine growing industry. Even after replanting, a homogenization of style and quality resulted from communist Yugoslavian insistence upon wine co-ops over small family farming.
Then, the 1990s saw Croatian independence, and with it, the return of small independent growers, and the adherence to a strict appellation system. What we're finally seeing in the US market today are the fruits of these newfound labors— a whole new frontier of wine styles to explore and broaden our palates with, mostly brought to us by small, hard-working importers.
Deborah and I pass up no opportunity to uncork Croatia. Read on for some of our recent favorites, which you too can acquire through a strategic partner of Women's Advancement Compact: Suburban Wines & Spirits. And for more background and details on Croatian wine, check in soon with the official site, which is under construction, but looks promising.
Enjingi Grasevina (Welchriesling) '11 ($14) Purchase Here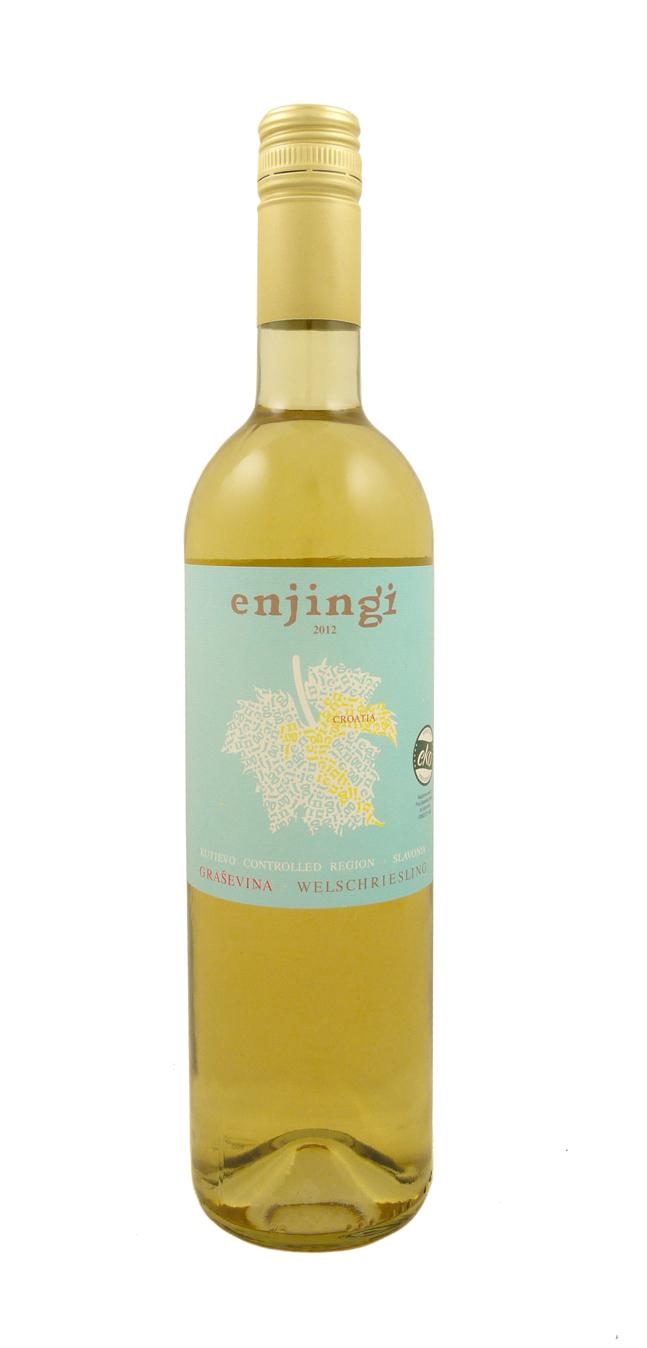 Winemaker Ivan Enjingi, a Slavonian, leads the natural wine movement in Croatia. Expect this dry, bold, richly-colored biodynamic white wine to have an intense stone fruit/mineral/petrol interplay, with a Sherry-like oxidative delivery. Grasevina is the Croatian name for the Austrian grape Welshriesling, which is unrelated to Riesling.
P.Z. Posip Čara Vinogorje, Korcula '12 ($18) Purchase Here
Pošip is a white grape variety with potential for greatness when grown on the Dalmatian island of Korcula. PZ's has profound acidity for a wine of such density and "bass tone". A convergence of almond, citrus and earth, this Posip is a symphony in a glass, and begs to be paired with the kind of foods that red wine can stand up to.
Zlatan Otok Plavac, Sibenik '10 ($20) Purchase Here
What we know as Zinfandel in the US is a parent grape to Plavac Mali. Zlatan Otok's is grown on the Mediterranean island of Hvar, and captures what a lot of the greatest American red Zins lack: Complexity and earthiness to accent its sweet, jammy, peppery fruit. Introduce this wine to anyone, and you will have an instant friend.